Jacksonville Personal Injury understands that accidents happen; it is unfortunate but true. It is also true that these accidents are frequently the fault of someone else. There is no way to go back in time and undo the consequences of an accident, but it is possible to receive relief in the form of financial compensation. "Personal injury law" is the practice area in our legal system that can allow a victim to be "made whole again" and to hold the responsible party accountable for their actions (or lack thereof).
Jacksonville Personal Injury is a law firm with extensive experience in precisely these types of lawsuits so give a call today!
Jimmy Arnold - Lead Attorney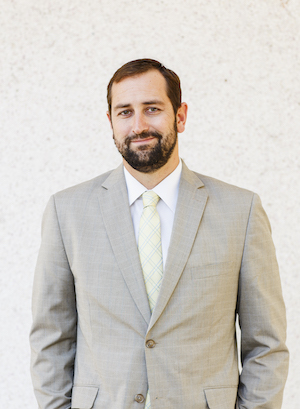 Why You Should Choose Us
Expertise and Skill -The law firm of Jacksonville Personal Injury has the legal know-how to navigate the ins and outs of your personal injury lawsuit.
Years of Experience -Through our years of practice, we have developed the requisite experience and knowledge base to develop a strong case for you.
Our Extensive Legal Network - We have fostered the relationships and contacts that are needed to make compelling legal arguments in a court of law.
Individual Attention- While we are large enough to have considerable resources at our disposal, we are also the right size to ensure that you have a personalized relationship with the legal team you are assigned. We guarantee that you will not get lost in the shuffle and tumult of a personal injury lawsuit; you will never feel like you are just another client. We foster close relationships with our clients as we are always compassionate to your distress and we know that strong communication is absolutely crucial to building the strongest possible case.
Personal Injury Is Our Specialty - It is important to note that we focus exclusively on personal injury. There are so many different specializations and areas of law that it is easy for a firm to get sidetracked and lose sight of their strongest areas of practice. We avoid this problem by making personal injury cases the absolute cornerstone of all our work.
Legal Team - We have a full legal team at your disposal that knows all the tricks of the trade and we have represented all kinds of clients in all kinds of cases. All these cases, however, have revolved around personal injury law and our experience has allowed us to develop a set of skills and tactics that generate proven results.
Aggressive Representation - We also know that the defendants may try and derail the case through various unsavory means. We have seen it all before and we know how best to respond. The defendant may even try to pre-emptively undo any potential lawsuit by approaching you immediately after the accident to offer a settlement or deal. In these cases, it is vital that you contact us immediately so that we may counsel you from day one. 
Tell Us Your Story
Jacksonville Personal Injury will consider you more than just a client; we will build a team together. We believe that your pain and anguish should not be ignored and we understand that you have suffered because of someone else. It is perfectly natural to want to see justice done following your accident and injury. There is nothing more infuriating than knowing that some person or company is responsible for your loss and yet they did not face any consequences for it.
Tell us your story; we want to hear every detail. Share with us everything you have been through and how it made you feel. Make sure you save all the evidence, no matter how minor it may seem, and bring it to us. We will then use the particulars of your situation to build a case that is strong, persuasive, and compelling. Once we know your story and we have effectively built a team with you, we can go to battle for you.
We offer complimentary consultations for any victim of a personal injury. Once you come and tell us your story, we can work with you to determine how best to proceed with your lawsuit. This is to ensure that we give you the best chance to recover a sizable amount of financial compensation.
Our Track Record and Reputation       
We have taken great care to build a stellar reputation and a strong track record of success. We achieved this through hard work, consistent results, and strong communication with our clients. This is incredibly important to us because we know that in practicing law, a firm's reputation is their greatest asset and strongest currency.
When you reach out to Jacksonville Personal Injury, you will immediately know that you are in the capable hands of professionals who are compassionate and sympathetic to your plight. This includes all the employees in our organization, from our receptionists to our top attorneys. 
Make Sure You Act Quickly
It is important to note that time is of the essence. There is a legal concept known as the "statute of limitations" and it means that you have a limited amount of time for which you may file a personal injury lawsuit. This statute of limitations varies from state to state, but under Florida law, it is four (4) years from the date of the accident.
You should contact us immediately after your accident or injury. This will allow us to build the case from the ground up and guide you through every situation that may come your way. It is likely that you will be approached by the offending party wishing to make a deal; this may just be a tactic on their part to avoid paying you too much. If you come to us right away, we can provide you with the best legal counsel every step of the way.
What Kind of Compensation Are You Entitled To?
You are legally entitled to seek compensation if you suffered an injury, damage to your property, or any kind of loss. All of these scenarios would fall under the general practice area of personal injury law. This compensation is legally known as "damages". Most personal injury lawsuits consist of "general" or "special" damages and both are meant to compensate the plaintiff for the direct results of the accident in question.
These damages may include physical pain and suffering, mental anguish, and loss of quality of life as well as any diminished income or damage to your property. Calculating these damages is based on the precedent set by earlier lawsuits and your legal team's courtroom abilities. Luckily for you, we are knowledgeable in personal injury jurisprudence and our attorneys are highly experienced in trying these kinds of cases; we know how to develop and present a bulletproof case.
Find A Personal Injury Lawyer Near Me 
Let's build a team together and ensure that justice is served for your loss and suffering. You need a law firm like Jacksonville Personal Injury in your corner, fighting for you and making your case. Reach out to us at 904-800-7557 and tell us your story.